Report mistake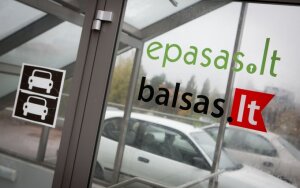 This week when several journalists who have worked in the "Balsas.lt leidiniai" group's media channels ("Ekonomika.lt, "Valstiečių laikraštis") revealed that there may possibly have been some illegal activity within these channels, i.e. "envelope wages" paid to editorial staff, the members of the Online Media Association and major news portals: Delfi.lt; Lrytas.lt; 15min.lt, Lrt.lt, publicly denied such activity and have only advocated fairness and transparency in the media, delfi.lt wrote on 26 October.
The heads of the Delfi.lt; Lrytas.lt; 15min.lt and Lrt.lt, media companies admit that they, like all other companies, must operate according to the laws of the Republic of Lithuania and fight to earn the trust of their readers and advertisers by operating honestly.
The illegal activity of even one mass media channel damages the reputation of the whole media, promotes unfair competition and ruins confidence in the product – objective information about the most important events.
Therefore the Online Media Association hopes that the State Tax Inspectorate, the State Labour Inspectorate and the Competition Council shall conduct a prompt investigation of the mass media controlled by the "Balsas.lt leidiniai" group, which will help both the readers and the advertisers form a clearer view when making a decision about which media channels to trust.
Translated by Ingrida Sinkevičiūtė
Edited by Nicola Lavey