Report mistake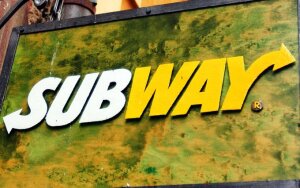 Subway announced at the end of August that it is about to open two restaurants in Estonia. Delfi contacted the representatives of the company and found out that the world-famous sandwiches will soon reach Lithuania.
At the beginning of the year Delfi wrote that Subway had decided to settle in the Baltic region starting from Estonia, but that in the future it would open fast food restaurants in Lithuania and Latvia as well. Subway director of development in Baltic region Justinas Goesas stated that company has planned to open 20 restaurants in Lithuania, 15 in Latvia, and 25 in Estonia.
Asked when Lithuanians would have a chance to visit the restaurant, Goesas replied, "Currently we are researching the legal and accounting demands in Lithuania and Latvia. This process is being supervised by our main headquarters and it usually takes three to four months. We are confirming that our agreements are match local legal requirements. In addition, we are establishing contacts with local banks."
According to the company the process is half-way completed and it is probable that Subway's precise opening date in Lithuania will be announced by the end of the year. Goesas stated that they do not yet have any specific franchise partners in Lithuania, but they are considering potential candidates. "Traditionally, we get several inquiries, but also we know that only one out of 100 is from a serious candidate. We are thoroughly researching the candidates to find the best managers to execute the restaurant's activities."
Goesas said further that Estonia was chosen as the first country to establish the chain for two reasons: Logistics—Helsinki's distribution center will provide products for the Estonian restaurant—and, Estonians showed the most enthusiasm for the franchise.
According to Goesas, for now the Baltic market is looked as a unit, "However, after we are established in the countries and get into the specifics, we will be able to differentiate the supply. We cannot simply copy and paste from one market to another. When we open in Estonia, we will look for development agents who will be responsible for seeking persons interested in the franchise. We are trying to determine if it will be for specific countries or the whole region."
Delfi points our that Subway, established in the world market, is one of McDonald's leading competitors. The company was established in 1965. Subway is one of the fastest growing franchises in the world—there are 37,000 restaurants in 100 hundred countries.
Subway's primary customers range in age from 16 to 38.
Translated by Asta Kurulytė
Edited by Jennifer Virškus