Report mistake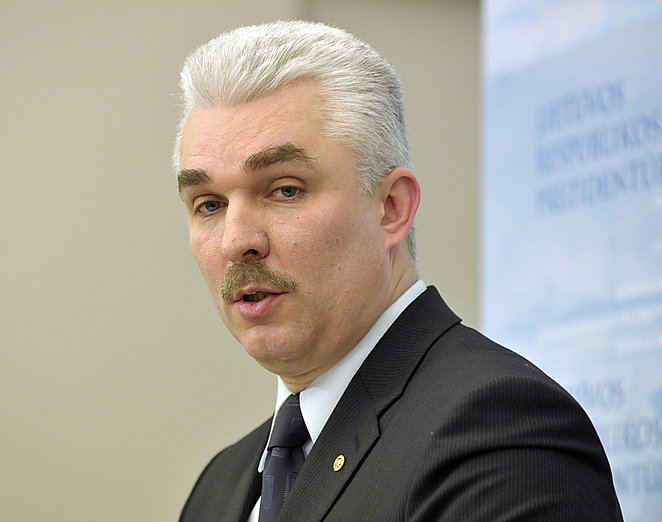 In mid-October, Žimantas Pacevičius promises to withdraw from the Special Investigation Service (SIS) head office at the end of his term. Pacevičius himself confirmed this on Wednesday.
"In essence, the decision is made. (…) My wish is known by the President and the decision will be accepted by her Excellency. Withdrawal is common at the end of the term and, without a doubt, I will seek out opportunities to work in public service, but perhaps in other positions," – said Pacevičius.
"Statutory officials, after completing a certain duration of time — 20 years – have earned a pension. I worked for 22 years already and I think that is sufficient for this position. I have been working 15 years in this particular field, it might be time to change the scope of work ", – said the head of the SIS.
The president's office confirmed on Wednesday that there will be a search for a new head of the SIS.
"At the end of the SIS leader's term, the Seimas will provide a decree of Pacevičius' dismissal, then the decision will be made for a temporary replacement SIS head and launching new office director harmonization, appointment procedures," – said presidential adviser Daiva Ulbinaitė.
Asked whether he proposed potential SIS leader candidates to President Dalia Grybauskaite, Pacevičius said he has not been providing such guidance.
"No one has really asked me, this is her Excellency's decision to be made, and if my opinion is needed, then I will give it, if she asks," – said Pacevičius.
Unofficial information about possible candidates for the post of the new head of SIS includes the current First Deputy Director Saulius Urbanavičius. Urbanavičius was appointed to this position by Presidential decree in January of this year.
SIS Director Pacevičius was appointed for his five-year term in October 2007.
The SIS director's term ends in mid-October, i.e. after the October 14th parliamentary elections take place, so the president's proposed new Director of SIS nomination can be approved by the new term of Parliament.
Translated by Vytas Radzevičius