Report mistake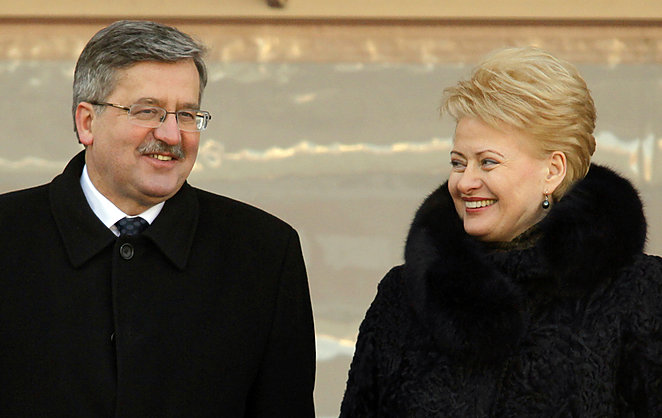 Estonian Foreign Minister Urmas Paet expressed his hope on Monday that Lithuania and Poland would be able to resolve their differences soon, lrytas.lt reported on 27 August.
"We wish that Poland and Lithuania be able to resolve their differences. We hope that in near future we would be able to speak of Lithuanian-Polish relationship as a very good one", Paet said at a press conference after meeting with Polish Foreign Minister Radoslaw Sikorski.
According to Estonian Minister, Lithuania and Poland were headed by "experienced and good leaders" who were able to solve problems.
Paet said that despite political differences Lithuania and Poland had normal cooperation in many areas, including air space protection, transportation and energy projects.
Lithuanian-Polish relations have been strained due to controversial assessment of the state of their ethnic minorities.
Estonia Sees no Point in Changing its Decision on the "Nord Stream"
There is no point for Estonia to abadon its previous decision cocerning the "Nord Stream" gas pipeline construction on the Baltic sea bed, as no new circumstaces have emerged in relation to the project, former Estonian Defense Minister Mart Laar wrote in the newspaper "Postimees".
Tallinn rejected the "Nord Stream's" first appeal to permit the building of part of the pipeline in Estonian waters. "And though we risked to face serious consequenses because of that, in fact nothing happened", Laar, currently on sick leave, said.
According to him, the Baltic Sea pipeline would not be directly linked to Estonia, therefore Estonia did not care for this project. Moreover, the "Nord Stream" did not make  a single proposal to Estonia that could be of intrest in terms of potential profit.
According to Laar, the fact that the main pipe would lie in Russian waters could lead to  other conflicts as well.
"Neither us nor Russia need these conflicts. We want to live in peace with our neighbors and we are confident that Russia wants the same. And the presence of the pipeline in Estonian waters could just  become the reason for new conflicts", the politician emphasized.
Translated by Rimantas Kleiva