Report mistake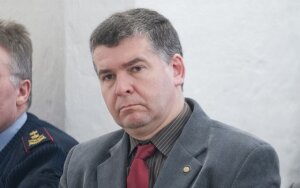 Russia considers the Baltic States to be a short-term phenomenon says the pro-rector of the General Jonas Žemaitis Military Academy of Lithuania Doc. Dr. Valdas Rakutis, delfi.lt reports.
According to Mr. Rakutis, nowadays physical occupation is no longer necessary, because influence and power can be spread in other ways. To achieve that, one has to change people's initial thinking, eliminate their national pride and, eventually, change their national identity.
To counter similar measures, the Baltic States should at first admit the fact that the information warfare exists. Then the states should fund institutions which can provide historical research and conclusions on disputable matters.
"The Baltic States are obliged to cooperate in the area as they can find similar moments in each other's histories when their foreign policy agendas were troubled by some third-party factors, for instance, the occupation in 1940, the Second World War, and its consequences." said Mr. Rakutis.
"It is very tough to feel and notice a war like that, because no conventional weapons are used in its battles. One of the goals named by the Military Doctrine of the Russian Federation is, namely, to increase the informational, economic and technological influence on individual regions." explained Mr. Rakutis.
According to the historian, it is very important to educate people so they could resist the "foolishness". A strategy of information dissemination should involve primary school education, spread the understanding of national interests and encourage publishing of historical books in Russian and other foreign languages. It is very important to think carefully about the national ideology. "A state, especially the democratic one, needs to have its own national ideology" said the pro-rector.
Translated by Edvardas Pocius