Report mistake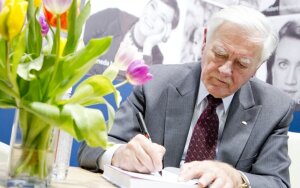 Valdas Adamkus, the former president of the Republic of Lithuania, says that he is worried about the situation in the country. "I am also concerned about the judicial system. Can people in the street tell the courts what to do or simply ignore their decisions? When the crowd starts to dictate to the state, it is a tragedy," V. Adamkus said to the "Lietuvos rytas", delfi.lt reported on 7 July.
According to him, "because of this attitude, feelings of enthusiasm and freedom during the first days of the independence did not lead us anywhere far, but, instead, we moved many steps back".
"I can see this and I feel that there is nothing I can do about it. Our primary concern should be the citizen of Lithuania. I believe that this citizen is becoming mature and will do the things that I and other people are dreaming of. Lithuania will appear as a strong and an optimistic country in the eyes of the world," said the President.
Translated by Rūta Strolyė