Report mistake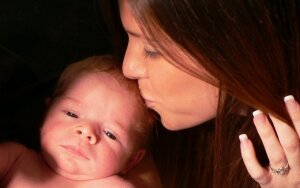 Last year, 10 300 or 30% of babies in Lithuania were born to parents, who were not married. In other EU countries this number in 2010 was higher, 59% babies in Estonia, 55% – in Slovenia, 54% – in both Sweden and Bulgaria. However, only slightly more than 6% of babies were born outside marriage in Greece, delfi.lt reported on 11 May.
Since 15 May is a family day in Lithuania, the statistics department of the Republic of Lithuania announced that in 2011, 19.2 thousand marriages were registered in Lithuania, which is 3% more than in 2010.
According to the Eurostat, per 1000 people, 6.2 marriages took place in Malta, 6.0 of them were in Poland, 5.7 – in Lithuania, 5.6 – in Denmark, with the lowest numbers in Slovenia and Bulgaria, which only reached 3.2 marriages per 1000 people and 3.5 – in Luxemburg.
In 2011, the majority (84%) of unions in Lithuania were between Lithuanian citizens. 3,000 (16%) of all the marriages were registered between Lithuanian and foreign citizens, which is 75 marriages less than in 2010.
In 2011, there were 10.3 thousand cases of divorce registered, which is 3% more than in 2010.
The average length of marriage reduced from 13.1 in 2007 to 13 years in 2010, but increased to 13.2 years in 2011.
Between 2010 and 2011, there were 54 cases of divorce per 100 marriages.
In the beginning of last year, almost a half (48%) of people in Lithuania, aged 15 and older, were married, whereas, a third (31%) has never been in a legal union with another person.
Translated by Rūta Strolytė